Links of Interest
Music and Choral Information
Choramo Musikverlag - Musik Hören - Noten Schen - Lieder Singen

Mansfield Liederkranz - Mansfield, Ohio; "We have been serving the Mansfield community since 1906.  We are a private organization that offers the following activities:  Ladies Auxiliary, Dance Groups, Soccer, and Golf Leagues.  We also have a complete facility for Banquets, Parties, Weddings or Reunions".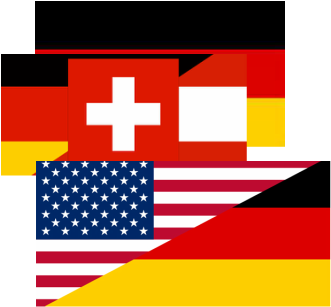 German American Radio "is one of the first Internet radio stations
in all of the Western Hemisphere to offer both tunes and content for the
German American community twenty-four hours a day and seven days
a week". Click on the image to tune in...
ChoralNet - American Choral Directors Association

Chorus America - Non Profit Organization for Choral Music

Musical Resources - Resources for Professional and Amateur Choral Musicians.

Stanton's Sheet Music - Serving Musicians and Music Educators

ChoralWiki - Choral Public Domain Library

IRIS Musikverlag - Freude am Singen

Musikverlag Engelhart - Chorwerke a cappella und mit Begleiturg

Arrangement Verlag - Chornoten Kindermusicals Noten Chormusik beim Arrangement Verlag

Anton Verlag - Chorverlag Noten CD's Online Shop

Musikverlag Heinz Haubrich - aktuellen Verlagskatalogen

Edition Tonger - Chorverlag

Musikverlag-Jäger Heidelberg - Mitglied des Deutschen Domponistenverbandes und der GEMA


Festivals

German-American Festival Toledo, Ohio - Video of the festival

Toledo's 50th German-American Festival - Toledo area's Oldest, Largest and Greatest Ethnic Festival

Milwaukee German Fest 2014 - NEW July 25, 26, 27, & 28 - One of the largest Germanfest's in the USA.



Organizations

German-American Cultural Center Metro Detroit

Schuhplatter und Trachtenverein Bavaria Cleveland

Other Information

Youngstown Saxon Club, Youngstown, Ohio Web Site Link facebook Link
German Toasts: Trinksprüche and other German phrases