2013 Sängerfest Songbook Practice CD
Dear Singers, Directors and Friends,

The Wisconsin Sängerbezirk and 2013 Music Committee wishes to provide all the musical aids possible for your singing enjoyment. 

We have published a piano reduction book for directors and accompanists for all the songs to aid at your rehearsals. 

We have also put each voice for the appropriate music onto individual voice CD to aid our individual singers in group, private rehearsing at home, or in the car.  The combined choral voices are also on the CD.  

The cost of the music and CD's is essentially the cost of production and includes postage and handling.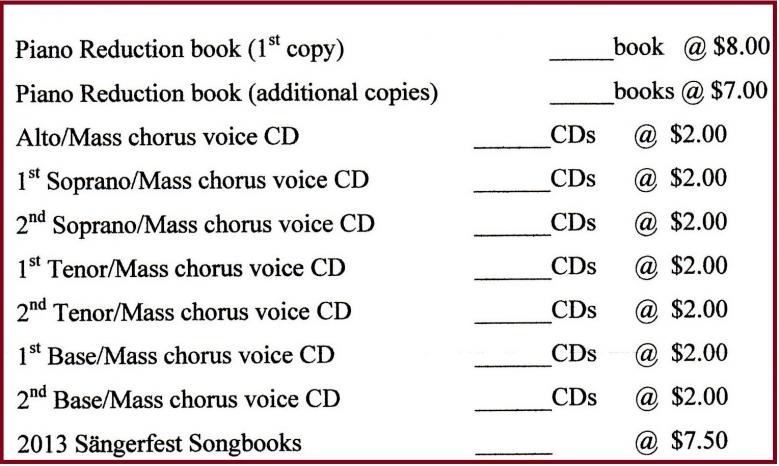 Order forms have been mailed to all NASB Choirs via USPO.

Order Form for Practice CD by Voice, Piano Reduction Book and 2013 Sängerfest Songbooks - Click Here

Go to 2013 Sängerfest Information Page